2018 Chevy Impala vs 2018 Ford Fusion

How Does the New 2018 Ford Fusion Compare to the New 2018 Chevrolet Impala?
With head turning good looks, six different engine options, a spacious and comfortable interior and enough premium features and amenities to cross over into the luxury segment, the new 2018 Ford Fusion has something for everyone. Whether you're looking for an efficient daily commuter, a sporty midsize sedan or a family friendly new car, the 2018 Ford Fusion accommodates every need and then some, allowing you to simply choose the model that best fits your lifestyle and accommodates your favorite activities. We want to provide you with the most information possible surrounding our vehicles so that when the time comes you can make the most educated decision possible. That's why, to provide you with some perspective surrounding the lineup of new 2018 Ford Fusion models, we're going to compare it to the new 2018 Chevrolet Impala, allowing you to see how the two vehicles stack up to each other side by side so you can see why the new Fusion is the right car for you!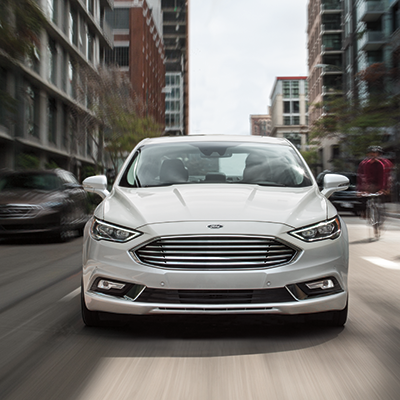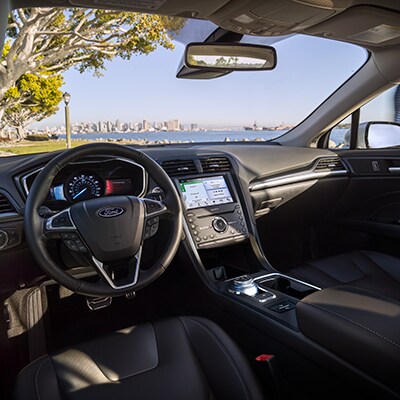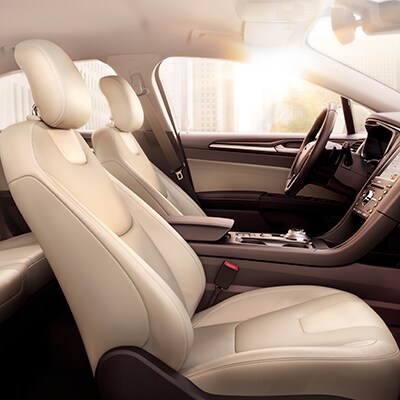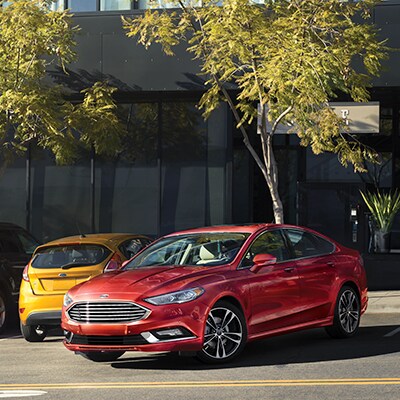 2018 Ford Fusion vs. 2018 Chevrolet Impala
The new 2018 Fusion starts at just $22,215 MSRP while the new Impala starts at $27,895 MSRP, allowing you to save over $5,000 choosing the Fusion or giving you the option to upgrade in trim levels for a comparable price as the base model Impala.
The Impala offers slightly more standard horsepower than the Fusion does, but the Fusion offers six available engine options, with the largest maxing out at 325 horsepower, while the Impala offers just two engine options with the largest falling short with 305-horsepower.
The new Fusion is offered in both front-wheel drive and all-wheel drive, while the Impala is only available in front-wheel drive, leaving you out of luck if you're taking on poor weather conditions or rugged terrain.
When properly equipped, the Fusion can offer up to 23 mpg in the city and 34 mpg on the highway, while the Impala offers up to 22 mpg in the city and 30 mpg on the highway.
The 2018 Fusion is available in plug-in hybrid model, allowing you to enjoy the functionality of both an electric and gasoline engine. The Impala does not offer a hybrid model.
Test Drive a New 2018 Ford Fusion Model Today!
With so many models, engine options and features to choose from, the best way to figure out which new 2018 Ford Fusion model is the best fit for you is to join us at Apple Ford of York to view our entire selection of new Fusion models in person and take one out for a test drive today!