Winter weather doesn't have to get you down. If you're into skiing or building a snowman, a flurry or two opens up plenty of opportunities for outdoor activities. So, don your coat and mittens and hop in the car. Then, use our guide to discover loads of fun winter activities in York, Pennsylvania.
Go Snowboarding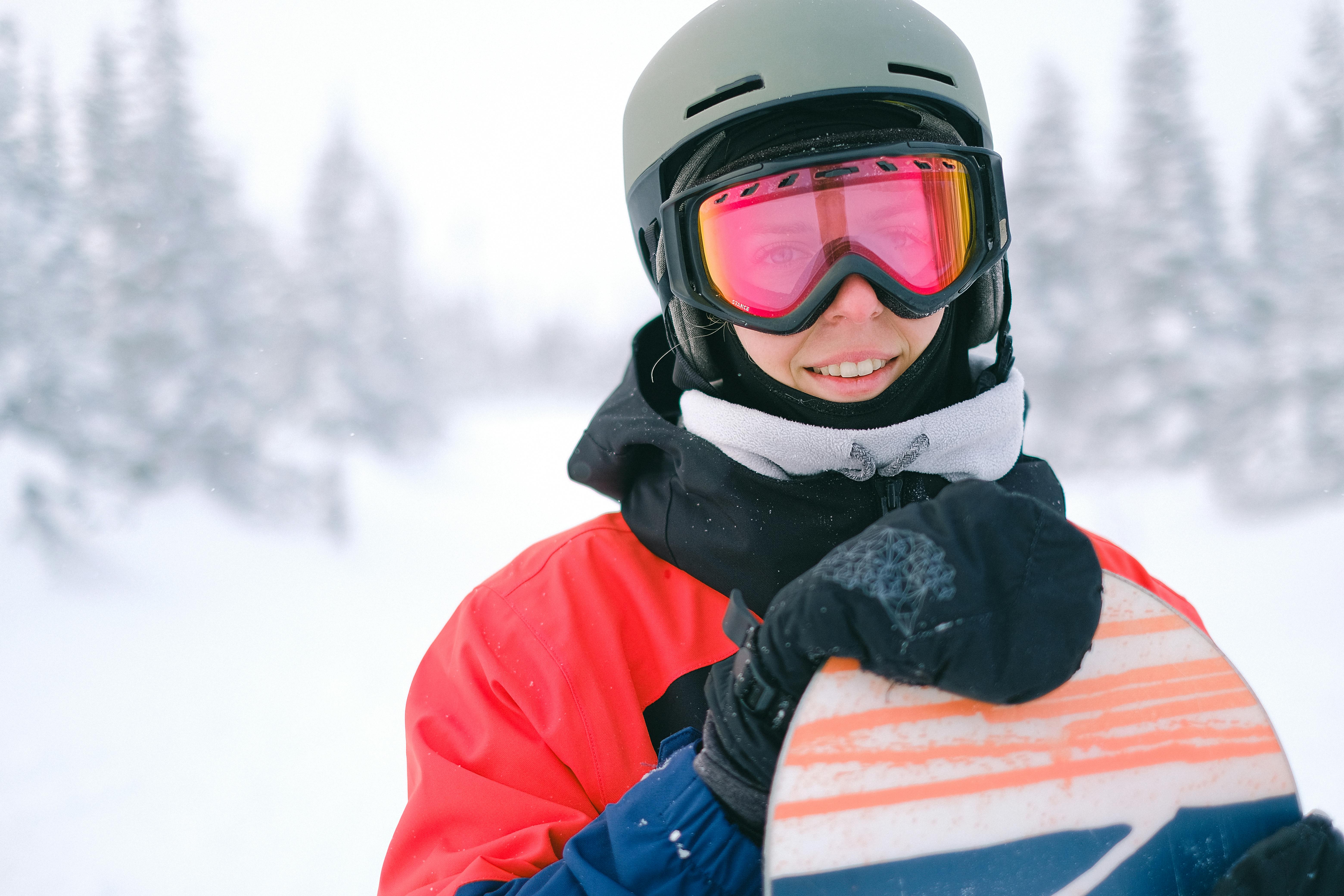 Image by Anna Shvets is licensed with Pexels License
Don't stay cooped up inside this winter. Not when you can hit the slopes on a pair of skis or a snowboard. There are many places near home to go for this fun winter activity, such as Liberty Mountain. So, gear up and discover some of the best runs in the area at this local resort.
There are loads of ways to have fun at Liberty Mountain. Beginners can start with the novice park on the resort's east side or head directly to the west-side option if you're a seasoned skier. You'll get the chance to develop your freestyle skills on several thrilling features, from short-distance rail and medium-range launch platforms to advanced boxes.
If you need to rent equipment, you're in luck. You can lease everything you need right on-site. Its equipment selection includes adult and children's sized skis, snowboards, boots, poles, and helmets (when available). You can even book a lesson with a professional instructor at the same time.
Location: 78 Country Club Trail, Fairfield.
Hours: Opens Dec. 16, 2022. Hours are Monday through Wednesday from 9 a.m. to 8 p.m., Thursday and Friday from 9 a.m. to 10 p.m., Saturday from 8 a.m. to 10 p.m., and Sunday from 8 a.m. to 8 p.m.
Try Ice Skating
While we don't enjoy ice on the roads, we do love the opportunity to go ice skating. Whether you're a first-timer or a veteran of the sport, this fun activity offers York residents of all ages the chance to spend time with friends and family. We recommend lacing up your skates and gliding across the rink at York Ice Arena.
This facility offers one of the area's best lesson programs. Its quality instruction starts with kids as young as 3 years. First, they'll learn how to stand and fall properly and come to a snowplow stop. Then, as they develop more confidence on the ice, kids can advance to the basic skills classes. Instructors will introduce students to techniques, such as using the blade, forward and backward stroking, crossovers, and edges.
Location: 941 Vander Ave., York.
Public Skate Hours: Monday from noon to 1:30 p.m., Wednesday from 7 p.m. to 8:30 p.m., Friday from noon to 1:30 p.m. and from 7 p.m. to 9 p.m., and Saturday and Sunday from 1 p.m. to 3 p.m.
Take a Staycation
Reserving a room at the Glasbern Inn is a delightful way to spend a winter staycation. This hidden retreat sits on 150 acres of former farmland and is only a 90-minute drive in your new Ford car or truck. It has so much to offer guests, such as historic charm, luxury lodging, and fresh culinary offerings. You'll love how the staff pays attention to every detail to ensure you enjoy your stay.
This historic hotel's luxuriously rustic suites are a peaceful place to while away a chilly Pennsylvania evening by the fireplace. You'll love the quaint style featuring plank floors and exposed beamed ceilings. If you're looking for a romantic getaway with complete privacy, book the Garden Cottage. If you have a large family or group, you'll want to stay in The Dairy. This spacious guest house has six rooms and sleeps up to 12 guests.
In addition to its charming accommodations, Glasbern Inn also offers spa services. Taking care of yourself during the stressful winter season is essential, so we recommend treating yourself to a massage. Whether you're looking for a relaxing side-by-side couples experience or a rejuvenating lemongrass massage, you'll find it right at the Glasbern Inn.
Location: 2141 Packhouse Road, Fogelsville.
Hours: Check-in is at 4 p.m., and check-out is at noon.
Learn Cross-Country Skiing
Get in the spirit of the season and learn how to cross-country ski. This sport is vastly different from downhill skiing and snowboarding, right down to the equipment, and it's an excellent way to connect with nature. One of our favorite places to practice cross-country skiing is Gifford Pinchot State Park.
The serene 2,338-acre park is perfect for immersing yourself in fun winter activities. It touts 18 miles of paths that are ideal for cross-country skiing. Beginners will want to start on the Alpine Trails. This half-mile loop is the easiest one here. Once you're up for a challenge, work your way up the Lakeside Trail. It's 8.5 scenic miles and traverses remote areas of the park.
Check out the Mason-Dixon Trail if you want something longer. It spans the length of Gifford Pinchot State Park and runs 200 miles between Pennsylvania, Maryland, and Delaware. Pick up the route along Conley or Squire Gratz Roads. Follow the sky blue markers as far as you like, or combine this section with the Alpine loop for a shorter experience.
Location: 2200 Rosstown Road, Lewisberry.
Hours: Open 24 hours.
Build a Snowman
Every season offers something special in York, and the chance to enjoy the winter wonderland in your own backyard is priceless. You don't need to pay an entrance fee or check the clock for closing times, and there are many fun activities you can do, such as building a snowman with the kids. Reader's Digest suggests you use snow that's a little wet, not powdery, then find the perfect location. Try implementing the three-two-one snowball ratio method to ensure it's stable, and remember to flatten each section before adding the top.
Once the ground is sprinkled with snow, the familiar scene behind your house takes on a new look and feel. It's the perfect place to make snow angels or start an epic family snowball fight. The winning team gets to make everyone a mug of hot cocoa, then relax and reconnect around the fire pit.
Use our guide for inspiration if you're looking for a terrific winter outing this year. Let us know which activities you enjoy the most, and drop us a line. We love hearing about your experiences, so we can check them out and let other locals know about York's fantastic things to do any season.