Frequently Asked Questions
at Apple Ford of York
Where Is Apple Ford of York Located?
Whether you're stopping by from Shrewsbury, Lancaster, Shiloh or beyond, know that our nearby Ford dealer is conveniently located at 1801 Whiteford Road in York, Pennsylvania. Get directions to Apple Ford of York and stop in now.
What Are the Apple Ford of York Hours of Operation?
The Apple Ford of York Sales hours are as follows:
Monday -- Thursday: 8:30 a.m. to 8 p.m.
Friday: 8:30 a.m. to 6 p.m.
Saturday: 8:30 a.m. to 5 p.m.
Sunday: Closed
Meanwhile, our Ford Service center in York, PA, has the following hours:
Monday -- Friday: 7 a.m. to 6 p.m.
Saturday: 7 a.m. to 2 p.m.
Sunday: Closed
Our Ford Parts center in York, PA, has the following hours:
Monday -- Friday: 7 a.m. to 6 p.m.
Saturday: 7 a.m. to 2 p.m.
Sunday: Closed
How to Contact Our Central PA Ford Dealership?
There are few ways to reach out to us. You can contact Apple Ford of York online or by simply giving us a call at the following phone numbers:
Main Line: 717-814-3050
Sales Department: 717-814-3050
Service Department: 717-814-3601
Parts Department: 717-819-9187
What Are My Ford Finance Options?
At Apple Ford of York, we aim to provide local drivers with flexible Ford financing solutions. You'll be able to secure a car loan in Central PA to put toward a new Ford Escape or Explorer, or you can choose to pay for a vehicle in cash upfront if you choose.
Do You Have Any Ford Special Offers Available?
If you're looking to get a great Ford F-150 price or low Ford EcoSport lease terms, you've come to the right place. That's because we have a wide assortment of exclusive Ford specials just for you. Browse online to get started.
What Are My Lease Return Options?
If your lease is reaching its maturity date and you're wondering what comes next, make your way to the Apple Ford of York's lease return center. We make the lease return process simple and straightforward for your convenience. Prior to turning in your lease, you'll want to schedule an inspection at the Apple Ford of York service center. We'll take note of any excess wear and tear to let you know if any repairs are necessary. When it comes time to return your lease to our York Ford dealership, don't forget to bring in your keys and owner's manual!
How Do I Estimate Monthly Car Payments?
Much of the car-buying process comes down to how much you can afford and how much you want to pay on your monthly Ford payments. Need some guidance? Don't hesitate to talk with our auto finance experts about our Ford payment plans.
How Do I Apply for a Car Loan?
Opt to fill out a Ford finance application online when it's most convenient for you, or sit down with our team in person to fill out the paperwork with a professional right by your side.
Can I Get Approved for an Auto Loan in Central PA Before I Buy?
Getting a head start on the auto loan application process is easy with Apple Ford of York. If you choose to fill out the application online, you'll need to input some important information such as your address and income, as well as the new Ford truck or used Ford SUV you have interest in.
Can I Use My Vehicle as a Trade-In?
Most certainly! We'll provide a trade-in appraisal, provide you with a fair value and help you upgrade to the new Ford Super Duty® or Fusion you want most. Would you like to sell a car in York, PA? We'll buy your vehicle regardless of the make, model or condition it's in, as we're actively trying to increase our inventory.
How Does Section 179 Work?
The Section 179 Tax Deduction is designed to help local York business owners prosper. Whether you want to buy a commercial Ford truck or increase your Ford commercial fleet, you can do so at Apple Ford of York.
What Is GAP Insurance?
If you're ever in an accident, GAP insurance will cover the amount you owe on your vehicle and the vehicle's actual cash value. You can purchase GAP insurance at our Central PA Ford dealer or learn more about some of our other Ford service plans. Feel free to check out our other Ford finance products online as well.
Whether you're doing a little Ford model research on your own or ready to get Ford lease tips from a professional, the team at Apple Ford of York understands that a little help can go a long way. That's why we've created an informative FAQ list for you to check out before you stop in at our Ford dealership in York, PA. Browse our comprehensive list to get the answers to your questions!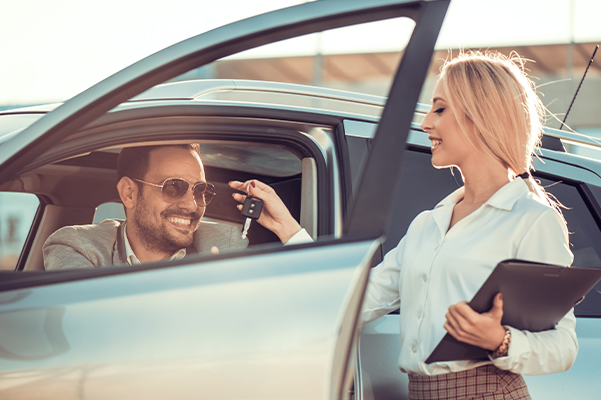 Apple Ford of York
Local Car Dealership Selling New and Used Cars
Serving: York, PA
Local Phone: 717-814-3601
Directions to Apple Ford of York
1801 Whiteford Rd, York, PA 17402